Photo booth rental Maryland | Unique photo booth for weddings | Baltimore photo booth accessories
Here at Pop Up Photo Booth, we are always on the lookout for new and innovative products that will make your photo booth experience even better. We already offer the highest quality guest experience and we want to make sure that our photo booth accessories live up to the same standard! That's why we've put together a list of our top 5 favorite photo booth add-ons for 2022. Keep reading to learn more about each one!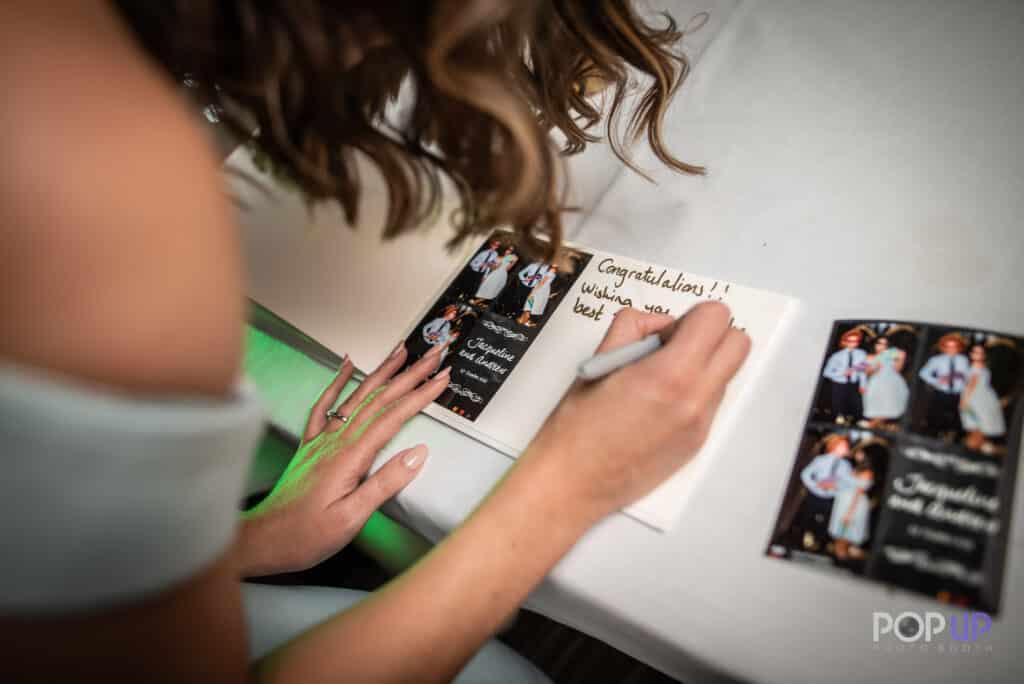 1. Memory Book
This is a super popular add-on for weddings and a great way to keep all of your photo booth memories in one place. After each photo session, we'll print out an extra strip to add to your memory book. Your guests can then write notes for you next to their photo strips, and you'll have a photo guest book to cherish forever!
2. Green Screen Backdrop
A green screen is perfect for those who want to add a little bit of whimsy and excitement to their photo booth experience. Create your own custom backdrops or choose from our standard options to transport your guest anywhere in the world!
3. Magnetic Frames
Frames are a fantastic add-on to our print booths, especially if you are considering your booth as your event favor! These magnetic strips are especially popular for proms and school dances, so students can hang their photos inside their lockers! They're perfect for displaying your photo strips on the fridge or any other metal surface and help protect the photos from getting crumpled throughout the event.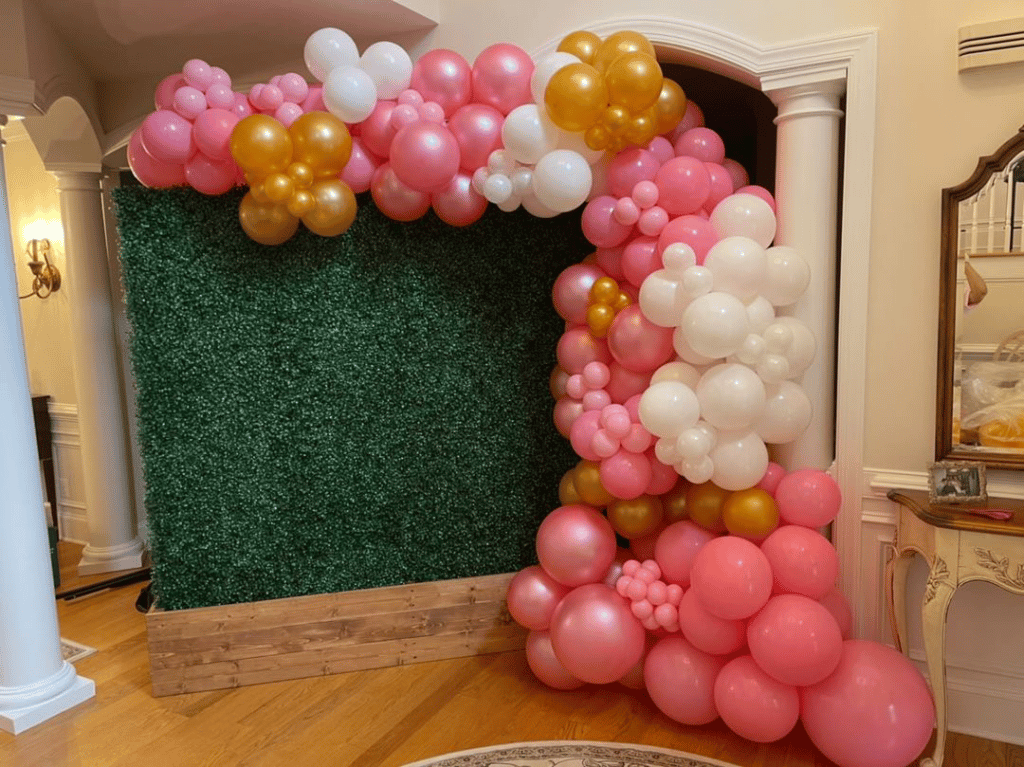 4. Boxwood Greenery Walls
If you're looking for an upgrade to our standard photo booth backdrops, then you'll love our boxwood greenery walls. These walls are perfect for creating a rustic or vintage feel and really help your photo booth stand out from the rest! We can even connect you with some awesome balloon artists or florists to create a jaw-dropping backdrop!
5. LED Inflatable Enclosure
Our LED inflatable photo booth enclosure is a perfect way to add a little bit of a nightclub vibe to your photo booth experience! It's a great way to separate the photo booth space from the rest of your event. This unique add-on is sure to be a hit with your guests, and it comes with an array of different color options to choose from!
We absolutely love being a part of your events and we always strive to give you the absolute best experience possible. If you're looking for an add-on you don't see on this list, let us know! We're always down to invest in a new experience or partner with a new company that can offer it! We hope you enjoyed learning about our top five favorite photo booth add-ons for 2022 and we can't wait to work with you!