Capture the moment with one of our amazing and affordable photo booth packages.​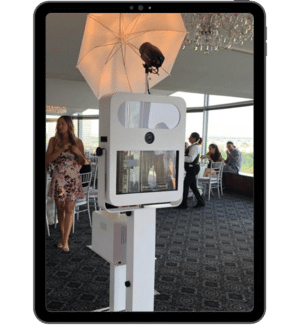 The Big Booth is our largest and most impactful model. With our built-in top of the line DSLR camera, the picture quality truly speaks for itself.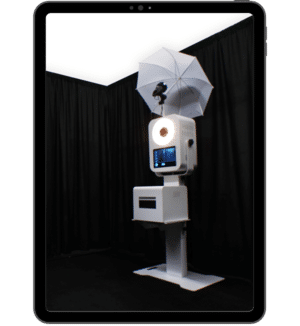 The Little Booth is a perfect combination of affordability and luxury. Receive high quality photos with a stylish and sleek booth.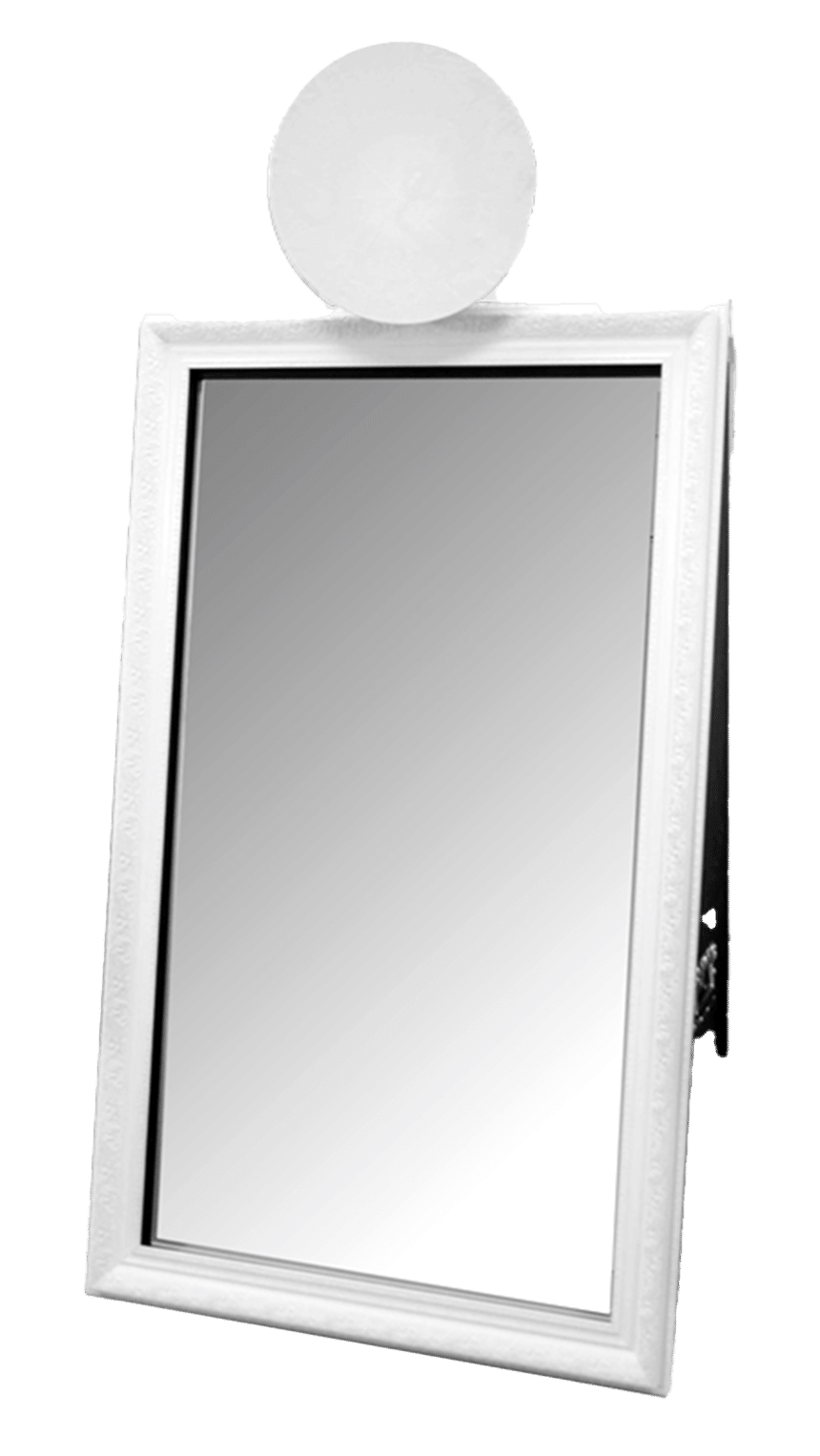 Looking for vertical photos, a giant touch screen, or both? The mirror booth stands at over 5 feet tall with a full-length mirror screen to capture to best photos possible. It even lets guests draw on their photos before printing!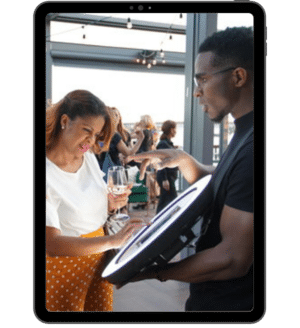 The Roamer Booth is our only mobile booth model, perfect for cocktail events or anywhere you don't have space for a traditional sized booth. Our Roamer Booth is carried around your event by our professional attendant, so your guests can interact with the booth wherever they would like! Guests can instantly download images and gifs to their phone or email for sharing on social platforms.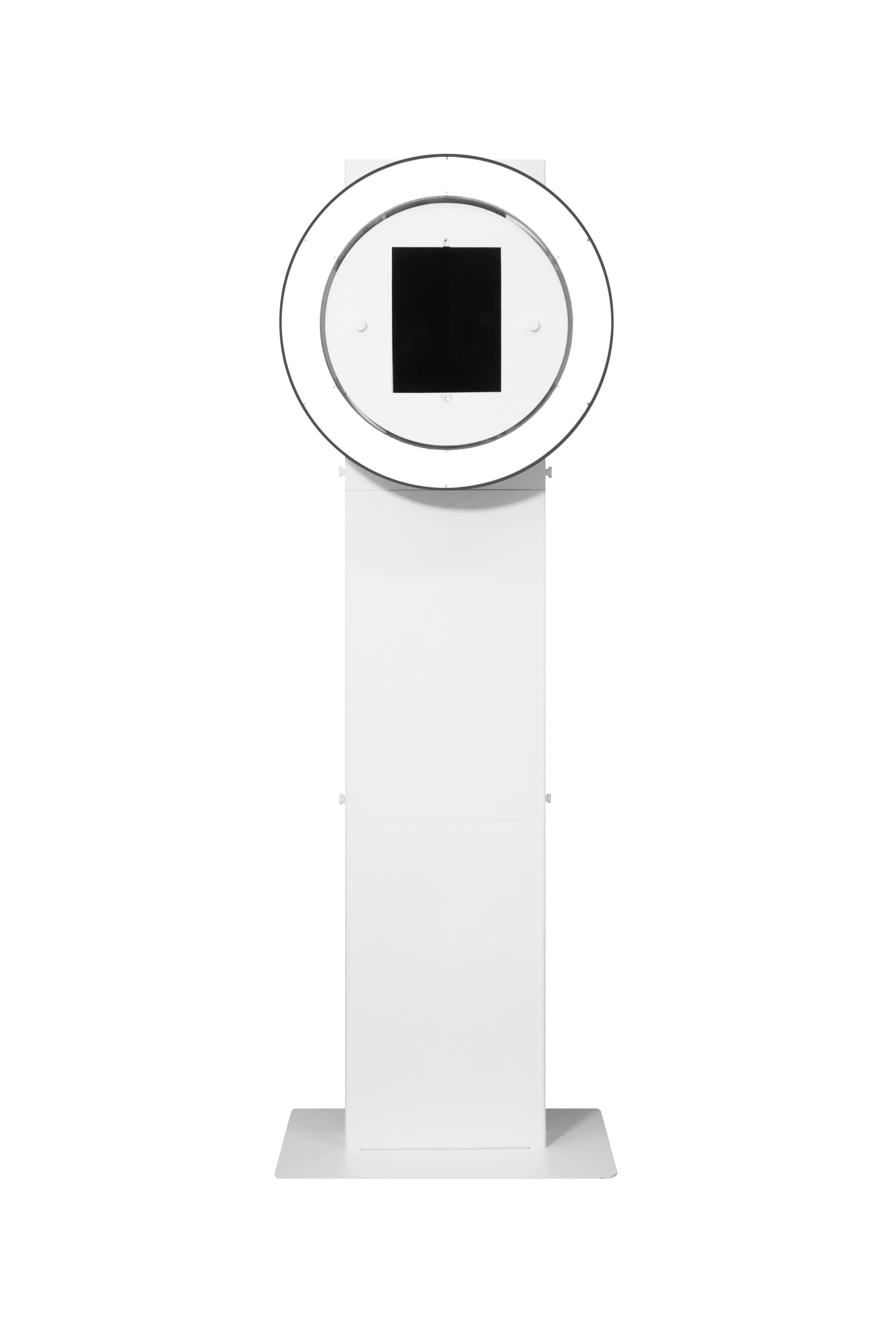 The Super Social Booth is one of our most versatile booths, offering photo, video, gif, and boomerang captures that can be instantly sent to your guests' phone or email. With a small footprint and endless digital opportunities, this booth is especially popular for proms and corporate events.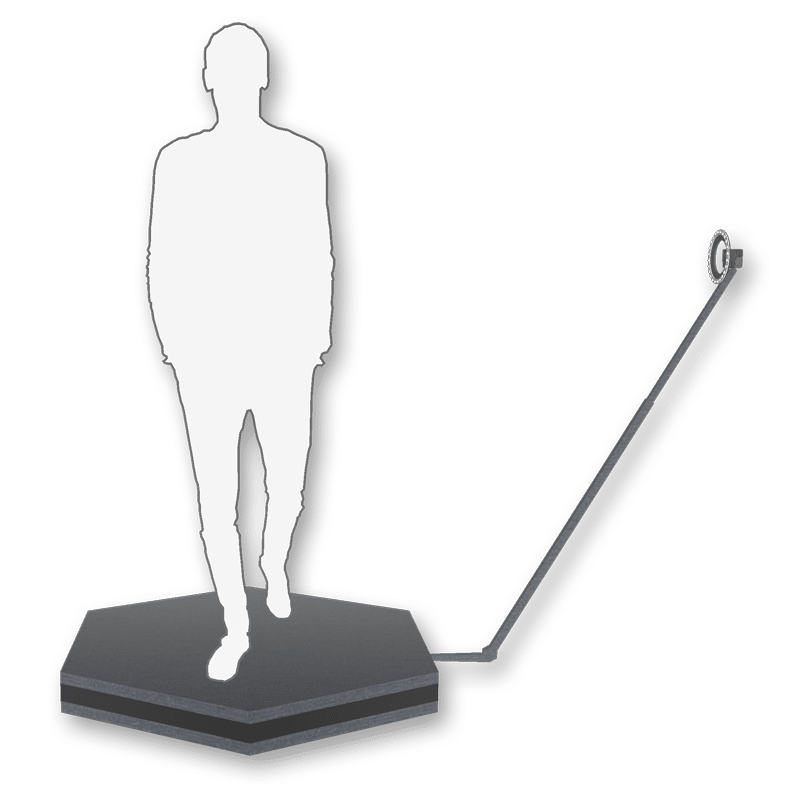 Party like you're on the red carpet with our 360 booth. This booth captures both slow-mo and realtime video from all angles, creating a unique and interactive experience that your guests will never forget.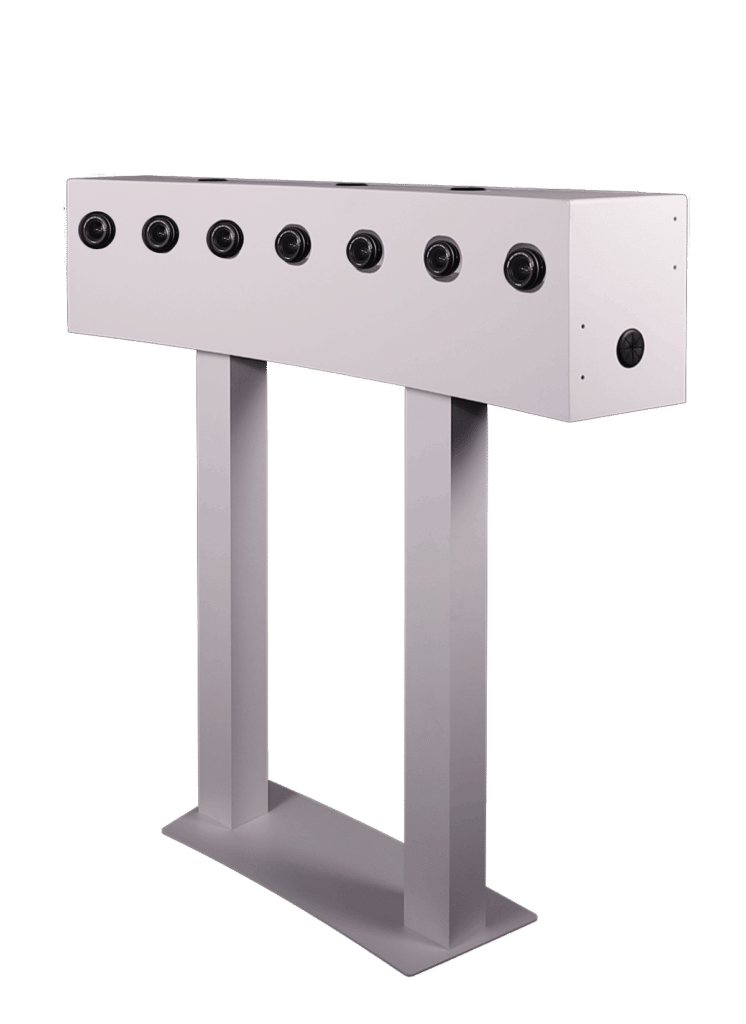 Our Array Booth is unlike anything you've ever seen – with seven photos captured at once, the Array creates a frozen-in-time 3D effect boomerang. Your guests will love capturing these unique images and sharing them on social media.
"*" indicates required fields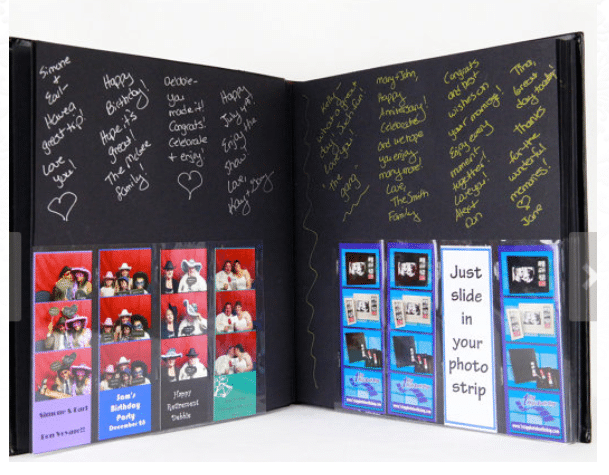 These black-paged books are a perfect addition to any photo booth package. The book comes bundled with metallic sharpies for an extra touch of class. Transport your guests to anywhere in the world by choosing a green screen as your backdrop.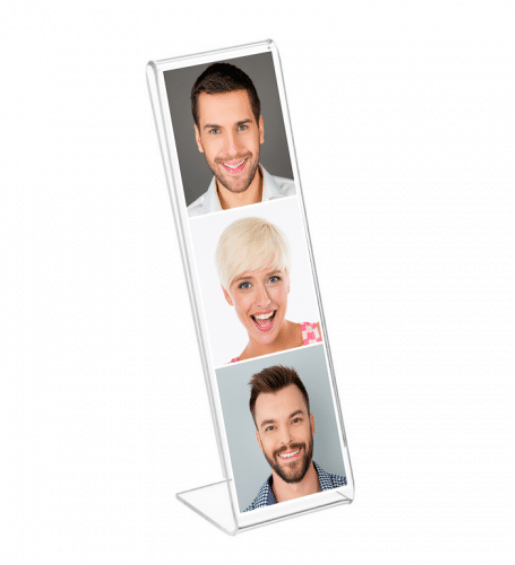 Acrylic Photo Strip Frames
Your photo strips can be displayed anywhere you like with one of these acrylic frames!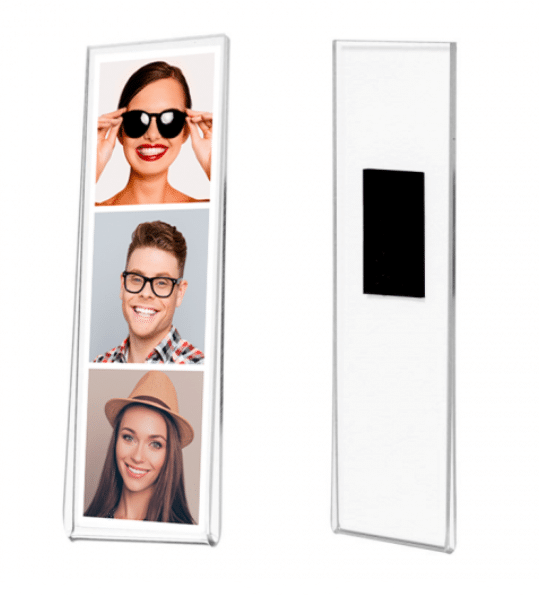 Magnetic Photo Strip Sleeves
Hang your photo strips on your fridge or in a locker with our magnetic sleeves!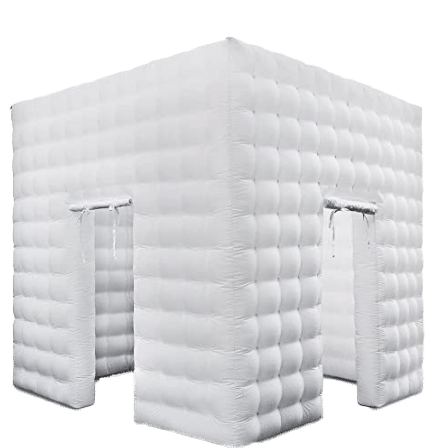 If you want to make your photo booth the star of the event, look no further than our inflatable LED booth enclosure. This 10×10 inflatable will make your guests feel like they're in the hottest club on the east coast.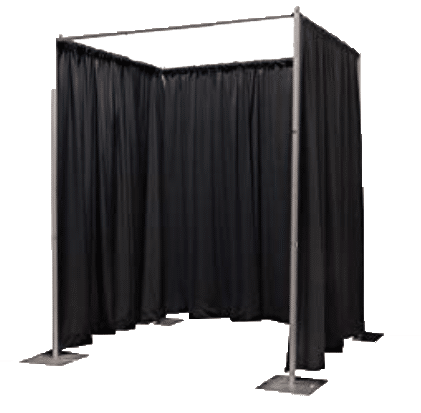 A 10×10 enclosure to make sure whatever happens inside the booth stays inside the booth…. until it's printed out.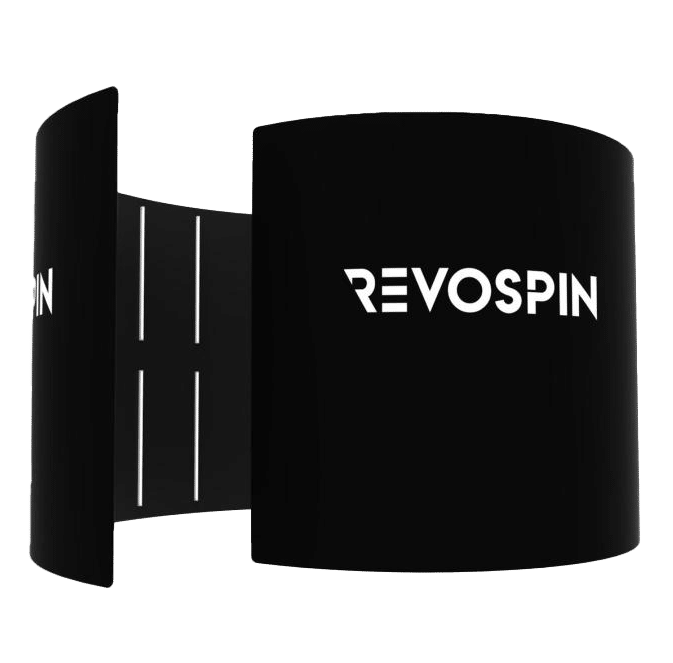 Custom Platform & Backdrop for 360 Booth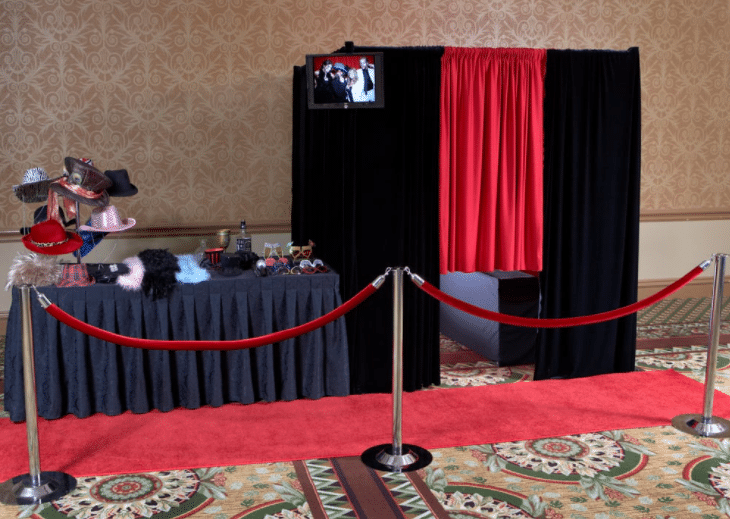 If you're looking to upgrade your guest experience, add on the VIP package to make your guests feel like stars. With a red carpet and stanchions, your photo booth will feel like the ultimate luxury experience. (pictured with Retro Booth)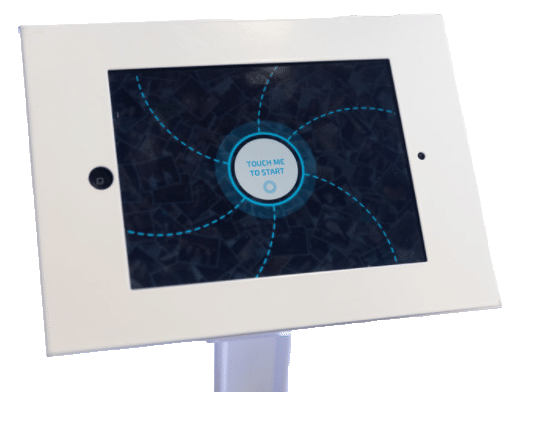 A great option for conferences or corporate events, our ipad sharing station allows for a quicker turnaround time in the booth by providing a separate space for clients to enter in their information and download their photos. Our sharing station allows for customized fields for capturing information, as well as the option to add on a branded machine wrap.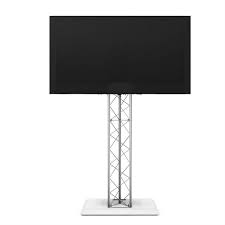 Display Monitor Rental
(55" and 70")
Are you curious what photos your guests are capturing throughout your event? Add on a display monitor to your photo booth package and you'll be able to see a continuous slideshow of photos throughout the night!