Video Photo Booth Rental | Maryland Event Photo Booth | Gif Photo Booth Baltimore
360 photo booths are the newest technology in the event market right now and are becoming increasingly popular. If you are considering a photo booth for your next event, you may be wondering whether the upgrade to this type of booth is worth it. While we love every single booth that we offer, the 360 photo booth is totally unique and definitely one of our favorites! To help you make the best decision possible, we broke down why we love our 360 booths!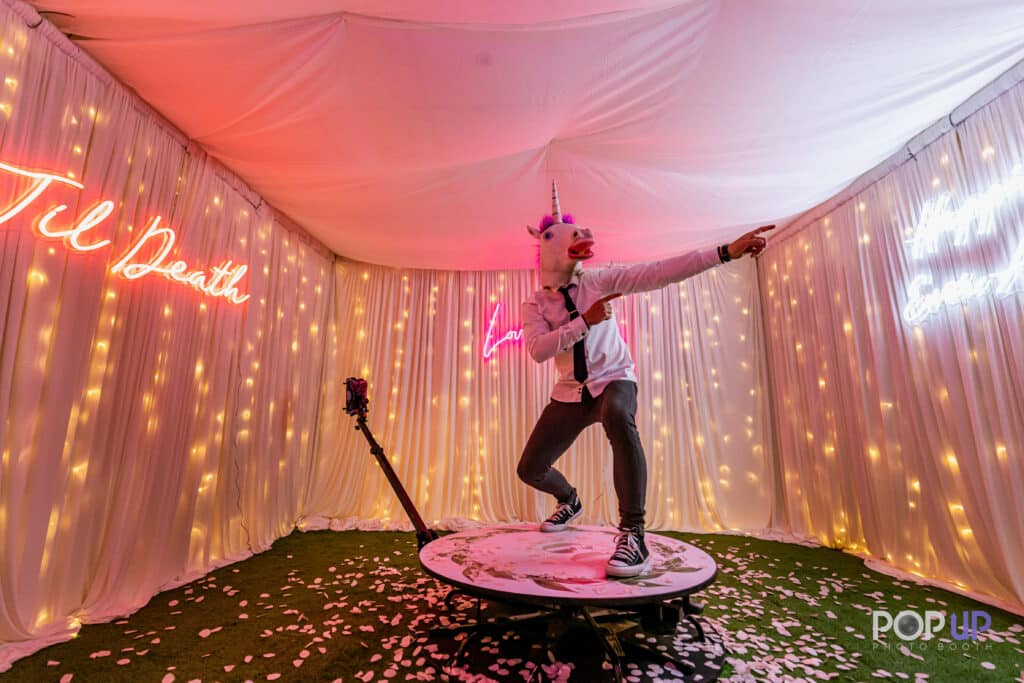 What is a 360 Photo Booth?
A 360 photo booth is an open-air photo booth that allows you to take 360-degree photos and videos. The photo booth has a platform for 1-2 people to stand on and has a rotating camera that takes multiple pictures from different angles. Once the photos are taken, they are stitched together to create gifs or videos. 360 photo booths really stand out against other photo booths, as they allow you to capture motion in a way that traditional photo booths cannot.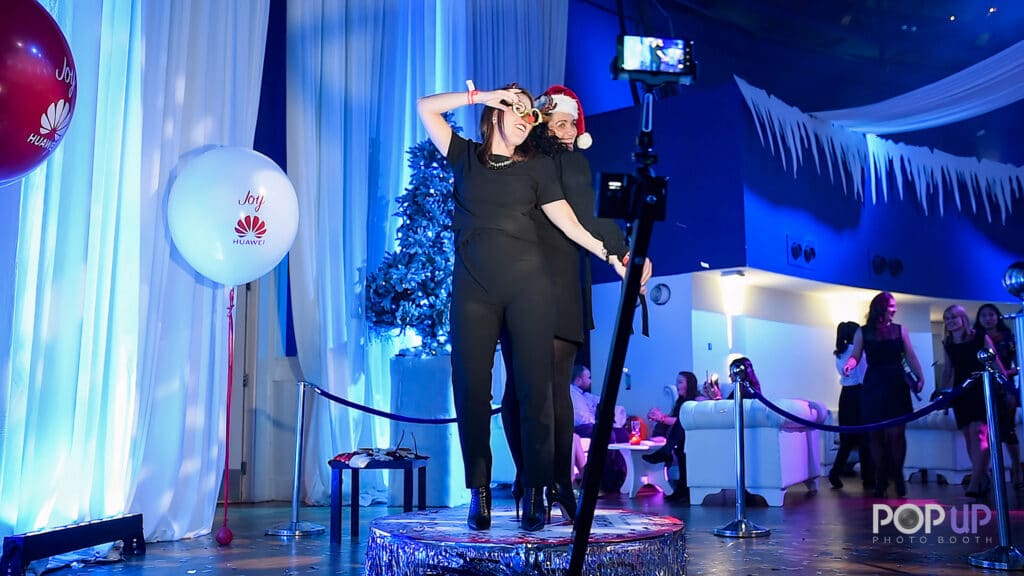 Why Rent a 360 Photo Booth?
1. Alternate activity for your guests
If your upcoming event is a wedding or school dance, a lot of the night will revolve around dancing. But not everyone loves to dance, so it's important to include other activities for your guests! A 360 photo booth is a fantastic option to get guests out of their seats and involved in your event without having to be on the dance floor. The 360 booth is more than just a photo station, and will make your guests feel like they're partaking in the night's activities!
2. Instant social sharing
If you have guests that are active on social media, they're going to absolutely love the 360 booth! While we love a classic print photo booth, the instant digital sharing features of our 360 booth are much more popular with younger crowds. After taking your photos and video you can have the download link sent directly to your phone or email and in just moments your guests will be able to share their awesome content on their social media!
3. Corporate content
Every business owner in the modern age knows the struggle of creating video content for their social media. Our 360 booth can help you solve that problem! At the end of the event, the host will receive a full digital album of the night's content – perfect for use on your company's social channels! You can even design a branded digital frame or add on some custom branded props for a little plug every time a guest shares their videos!
4. Memorable unique experience for your guests
360 Photo booths are still incredibly new, so there's a great chance that your guests haven't experienced one yet. What's a better way to make sure that your guests have a great time at your event than giving them a totally new experience?! A 360 booth is totally unlike any other photo booth and will definitely wow your guests.
We could list a hundred reasons to love our 360 booth, but these are just our top few. Whether you're hosting a wedding, corporate event, birthday party, or any other celebration, renting a 360 booth will be the thing that sets your event apart.
Still have some questions about our 360 booth and how it works? Send us a message, we'd love to chat!